MERCREDI 3 AOÛT – 17h30 et 20h30
JEUDI 4 AOÛT – 18h et 20h30

GUINGUETTE (parc de Montjoux)
Durée : 1h10
À partir de 8 ans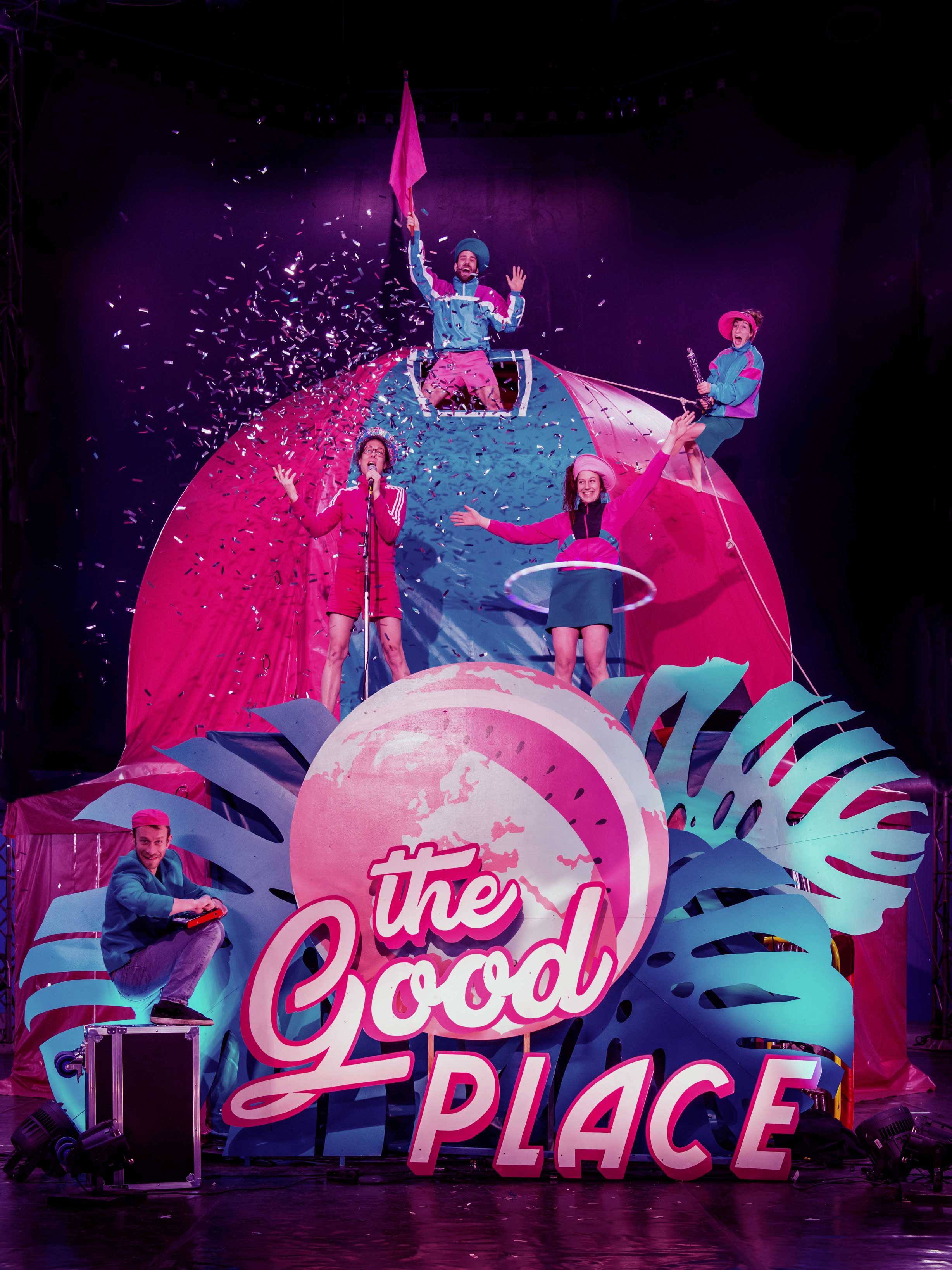 A voir sur le même lieu :
ANIMANIVERSAIRE – Cie du Deuxième
AVION PAPIER – Collectif La Méandre
RUZOLI – Grail'Óli
THE GOOD PLACE   – Marcel et ses drôles de femmes
À The good place, nos « good spécialistes » et leurs « good solutions » vous invitent à œuvrer avec eux pour la paix et l'harmonie dans le monde. Un badge nominatif vous sera attribué et dès lors vous deviendrez vous aussi un membre actif de The good place et participerez avec eux à l'expérience. Chaque membre a son importance, sa mission et nous n'hésiterons pas à te solliciter… pour la bonne cause ! La nouvelle piste de cirque des drôles de femmes de Marcel est une invitation à la curiosité. Préparez-vous à un grand huit émotionnel, un jeu déroutant mêlant frustration, joie, rire et exaspération.
De et avec : Noémie Armbruster, Marine Fourteau, Angèle Guilbaud, Théo Godefroid, Marcel Vidal Castells
Regards extérieurs : Christophe Chatelain, Christian Lucas et Claire Schumm
Costumes : Anaïs Clarté
Mise en son et lumière : Théo Godefroid et Baptiste Lechuga
Régie générale : Baptiste Lechuga
Régie son : Théo Godefroid
Constructeur : Serge Calvier
Scénographes : Le Hangar'O'Gorilles
Administration : Sophie Laurent
Production Diffusion : Émilie Dubois