Happy that you will be here
MERCREDI 4 AOÛT – 17h30
JEUDI 5 AOÛT  – 17h30
Durée : 30 min
Tous publics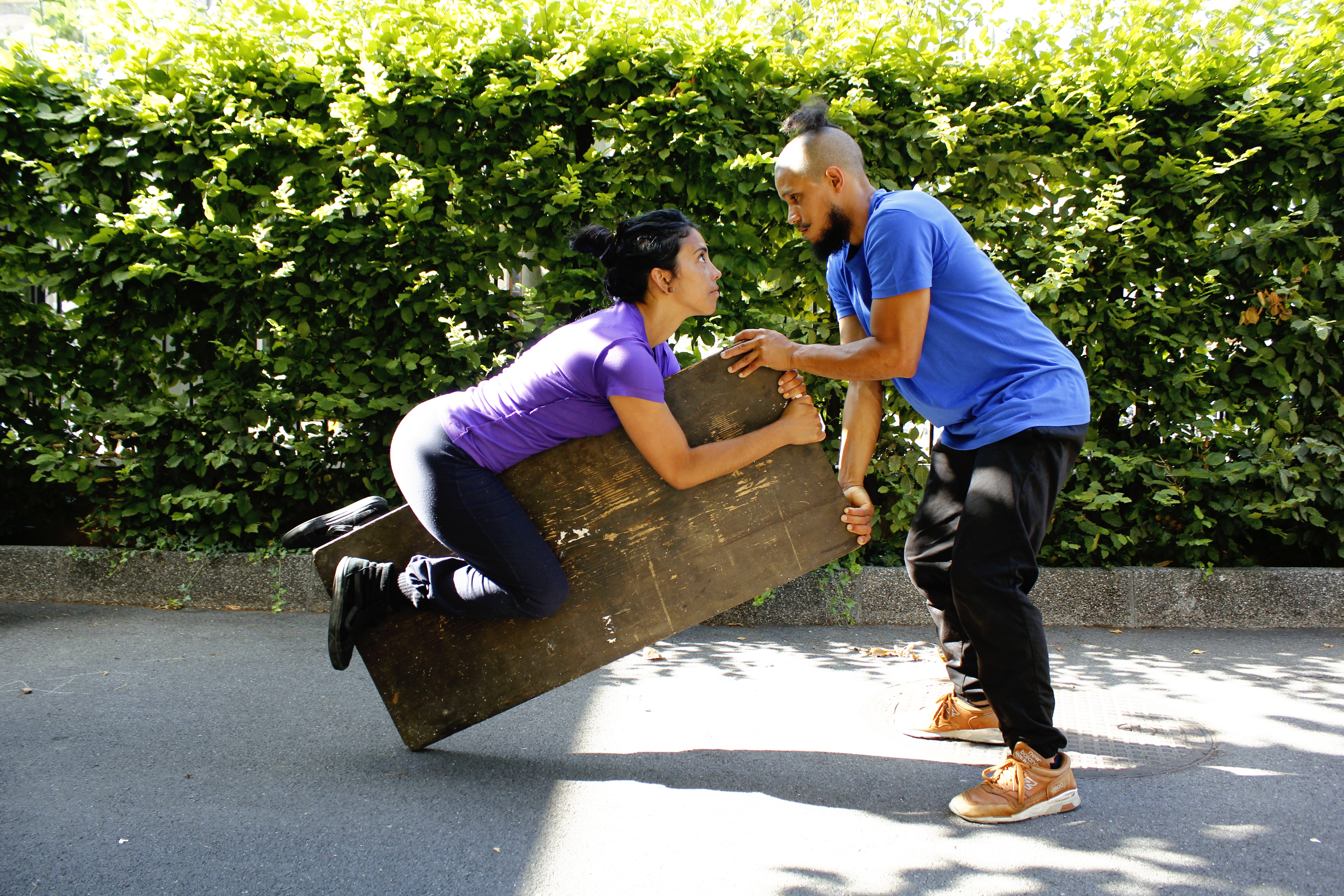 A voir sur le même lieu  :
PASSE PAR LA FENÊTRE ET COURS – Compagnie Happy Face
 1+1 = 3 DUO ABSURDE – Les Frères Peuneu
JOHNNY, UN POÈME – Compagnie Gérard Gérard & Rhapsodies Nomades
HAPPY THAT YOU WILL BE HERE- Los Babuinos
« Happy that you will be here » est un spectacle infusé dans la tasse de l'Académie Dimitri (Suisse) qui mélange le cirque et le théâtre de geste.
Il s'agit de bois, de corps, de glace, de couteaux… et de situations que nous vivons souvent mais dont nous ne sommes plus conscients.
La relation du corps avec l'espace crée le lien de nos comportements, de nos distractions, de tout ce que nous ne voyons plus à travers les réseaux sociaux.
À travers le lancer de couteaux, l'acrobatie, la danse et le burlesque, ces hommes chewing-gums créent un univers plus profond qu'il n'y parait.