VENDREDI 5 AOÛT – 18h30
SAMEDI 6 AOÛT – 18h30
GUINGUETTE – Parc de Montjoux
Durée : 50 min
Tous publics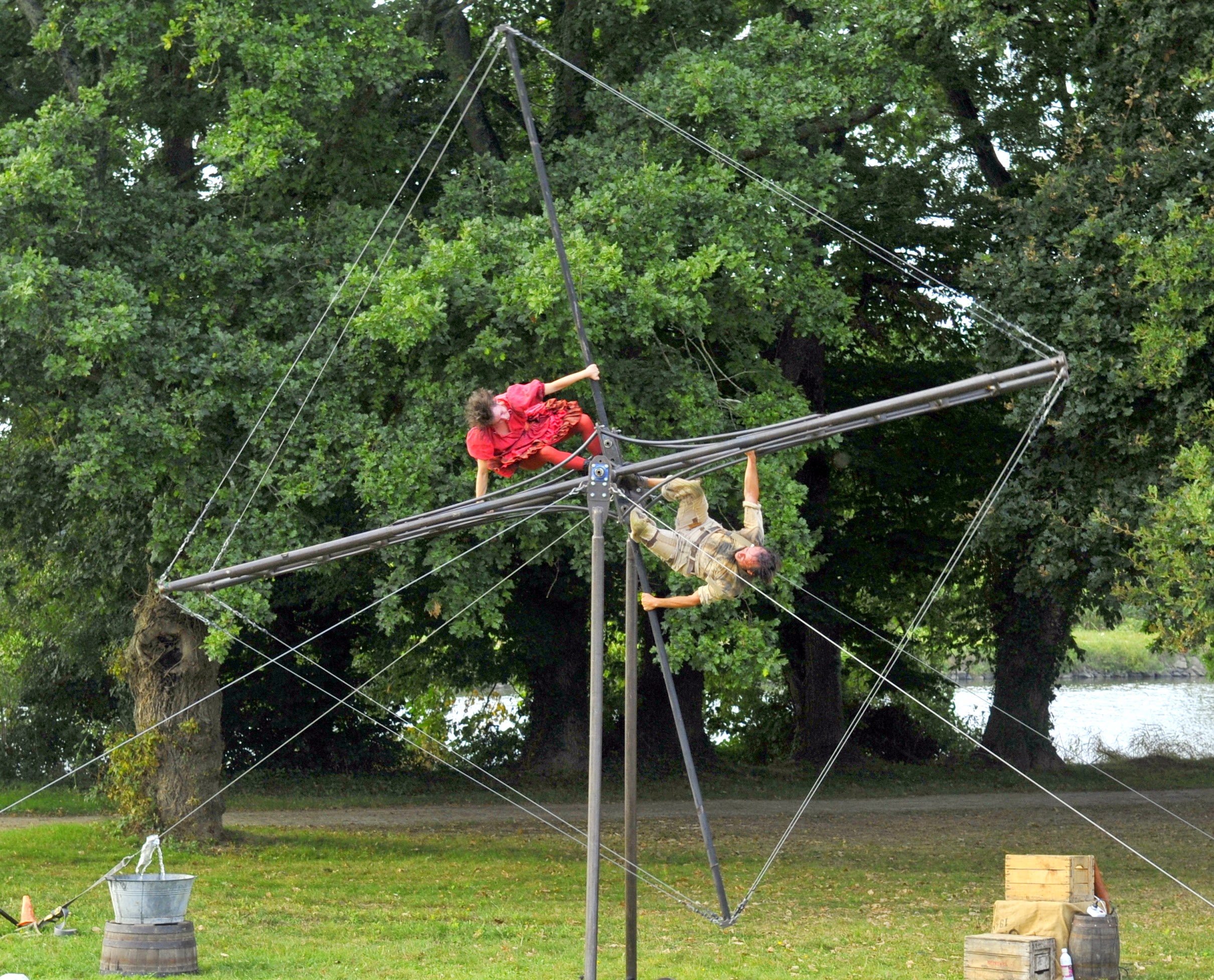 A voir sur le même lieu :
THE GOOD PLACE – Marcel et ses drôles de femmes
CLAY AND FRIENDS
RUZOLI – Grail'Óli
LES BUTORS – Cirque Hirsute
Avec leurs cervelles de piafs, les Butors se livrent à une parade amoureuse de haute voltige, perchés à 7 mètres de hauteur sur une invention délicieusement spectaculaire : une immense échelle rotatoire, un manège diabolique inspiré des moulins à vents et des roues de la mort. 350 kg de ferraille, de précision et de grâce…
Ces drôles d'oiseaux se volent dans les plumes au cours d'un rituel saugrenu, enchaînant préliminaires aériens insolites, défis légèrement grivois, danses décalées, envols vertigineux et équilibres scabreux et funambulesques. Un spectacle virtuose, acrobatique et burlesque à la recherche de l'oiseau rare et du mystère de l'équilibre amoureux.
De et avec : Mathilde Sebald, Damien Gaumet
Coups d'œil complice : Fred Blin, Laura Franco
Costumes : Lucas Paddeu, Clémentine Chevalier
Construction structure : Pierre Garabiol
Administration et production : Mathilde Sebald
Diffusion : Cécile Bellan
GRATUIT